WHERE TO SLEEP
Camping at the Festival
- Free of charge with the purchase of a festival ticket
- It will run from August 1 to August 7, 2023 in a forested area with plenty of shade, close to the venue;
- Approximate area of 2 ha with capacity for 2000 people in tents of standard size;
- Temporary infrastructure (space has this function only during the festival);
- There are 2 shower room batteries available, both distributed by gender. One of them has hot water;
- Several batteries equipped with toilets are available, some of which are ecological;
- First intervention resources for firefighting;
- Allocation of camping spots on a first-come, first-served basis.
Domo Camp
Glamping Village near the venue with different tent offerings.
Reservations at: https://domo-camp.org/tradidancas-en
Bioparque – Parque Florestal do Pisão
Mountain Tourism (Mountain House, Bungalows and Camping Area)
Adress: Parque Florestal do Pisão – Pisão – Carvalhais
Telephone: 232 708 038 | GPS: 40.799786, -8.130034
E-Mail: bioparque@gmail.com | Web: www.bioparque.org
Distance from the venue: 3,1 kms
Casa da Avó
Rural Tourism
Address: Rua Principal - Pisão - Carvalhais
Mobile Phone: 965 819 817 | GPS: 40.790733, -8.124299
Distance from the venue: 1,3 kms
Casa da Mota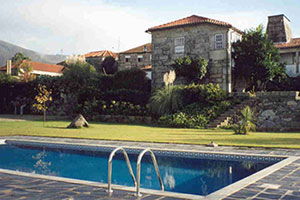 Rural Tourism
Morada: Rua da Mota – Mota – Carvalhais
Mobile Phone: 917 663 739/932 831 648 | GPS coordinates: 40.800036, -8.101861
E-Mail: casadamota.com@gmail.com | Web: www.casadamota.com
Distance from the venue: 2 kms
Casa de Passos
Rural Tourism
Address: Av. Freguesia de Carvalhais - Passos - Carvalhais
Phone: 232 798 064 / 964 047 996 / 966 847 793 | GPS: 40.772579, -8.121734
E-Mail: nunoataide@sapo.pt
Distance from the venue: 2.1 kms
Casa da Leira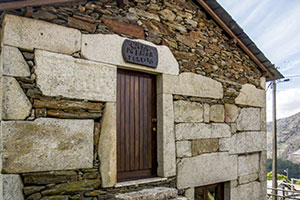 Rural Tourism
Address: Rua Principal - Póvoa das Leiras - Candal
Mobile Phone: 912 262 182
Distance to the venue: 14.9 kms
Casa do Salomão
Rural Tourism
Address: Largo Furriel Martins - Carvalhais
Mobile Phone: 918 584 065 | GPS: 40.792528, -8.114764
Distance from the venue: 0.7 kms
Recantos da Montanha
Agrotourism
Address: Calçada do Aido - Candal
Mobile Phone: 960 041 708 | GPS: 40.853742, -8.177646
E-Mail: reservas@recantosdamontanha.pt | Web: www.recantosdamontanha.pt
Distance to the venue: 17 kms
Retiro da Fraguinha
Mountain Tourism (Mountain Houses and Camp Sites)
Address: Parque da Fraguinha - Coelheira - Candal
Telephone: 232 708 201
E-Mail: fraguinha.reservas@gmail.com | Web: www.retirofraguinha.pt
Distance to the venue: 12.9 kms
Hotel do Parque – Health Club & SPA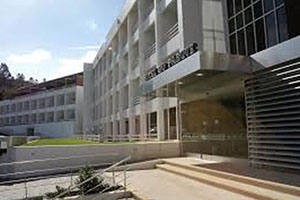 Hotel ****
Address: Termas de S. Pedro do Sul
Telephone: 232 723 461 | GPS: 40.73876, -08.09382
E-Mail: geral@hoteldoparque.pt | Web: www.hoteldoparque.pt
Distance to the venue: 12.4 kms
Quinta dos Cabrais – Turismo

Tourism in Rural Areas - Agrotourism
Address: Póvoa - Arcozelo das Maias
Mobile Phone: 934 777 666 | GPS: 40.725790, -8.257850
E-Mail: geral@quintadoscaibrais.pt | Web: www.quintadoscaibrais.pt
Distance to the venue: 25 kms
HI S. Pedro do Sul – Pousadas de Juventude

Youth Hostel
Address: Rua Central, nº 818 - 3660-692 Termas de S. Pedro do Sul
Phone: 232 724 543 / 925 664 991 | GPS: 40º44'17,49" | 8º5'29,82′
E-Mail: spedrosul@movijovem.pt | Web: www.pousadasjuventude.pt
Distance to the venue: 11.8 kms
Lago da Garça

Local Accommodation
Address: Lugar da Fraguinha - Coelheira - S. Pedro Sul
Mobile Phone: 912 079 438 | GPS: 40.833712, -8.155437
E-Mail: lagodagarca@gmail.com
Distance to the venue: 12.5 kms
Casa Rio Contença

Local Accommodation
Address: Passos, Carvalhais
Mobile Phone: 965 140 318 | GPS: 40.773647, -8.119491
E-Mail: casa.rio.contenca@gmail.com | Web: www.casariocontenca.pt
Distance from the venue: 2 kms
Cantinho do Ribeiro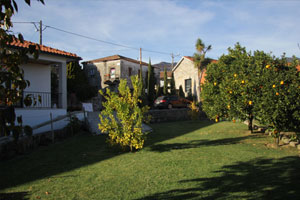 Local Accommodation
Address: Rua Rainha D. Amélia, nº160, in Lourosa, Santa Cruz da Trapa
Mobile Phone: 963 975 836
E-Mail: cantinodoribeiro@gmail.com
Facebook: www.facebook.com/ocantinhodoribeiro
Instagram: www.instagram.com/ocantinhodoribeiro
Distance to the venue: 4.9 kms
Buy tickets